Did you know that the new Windows 11 update is here?  It's been a long time since Windows 11 was launched for free to the whole world in style and it was six years since the last update of Microsoft's operating system.
This new first generic version of Windows 11 (to which many updates will come) will include features such as a more stylized design (similar to Mac) an updated Start menu, new multitasking tools and integrated Apps.
However, this new operating system will not reach all compatible devices equally and that is, the launch will be staggered and measured from October 5 of this year until mid-2022 (depending on the hardware and other factors of the devices. ).
Do you want to know if your computer can update to Windows 11? And above all, know each one of the novelties and functionalities that it brings. Keep reading!
What's new in Windows 11
Perhaps the best way to know everything new that Windows 11 brings us is to compare it with the current version. If the change from XP to 7 (Vista was never an option) was already amazing, this jump will also give something to talk about.
Design and interface
The biggest change that Windows 11 brings us is a design where the start menu and the taskbar are centred, but which will change dynamically depending on the time of day and the content you have open. But if this change is too disruptive for you, you can put everything back to the left, as usual.
Likewise, the entire interface has been redesigned, betting on light tones, rounded corners and blurred backgrounds (in the purest Mac style). Do not be alarmed, because if you are one of those people who adore the "Dark Mode" do not worry, it is incorporated.
Android application integration
Another of the great novelties that Windows 11 promises is the ability to download Android applications to your PC in Windows 11. Yes, you read that correctly, we can already imagine the endless possibilities that this offers us (although we will still have to wait until we see whether or not it has some limitations). The only thing and that is that it had to have some drawback, is that this functionality is not included in the first version of Windows 11. So we will have to wait a few months.
What type of person are you according to the use of your PC?
Better virtual desktop support
If you have ever used a Mac you will know how easy it is to create and move between the different virtual desktops. Well, Microsoft has finally listened to users and has improved (and a lot) this function compared to Windows 10.
And, with this new operating system, it will be easier to create and switch between different virtual desktops in a way that is more similar to that of Mac, alternating between several desktops at the same time for personal use, work, study or even play.
Improved compatibility with touch screen, voice and stylus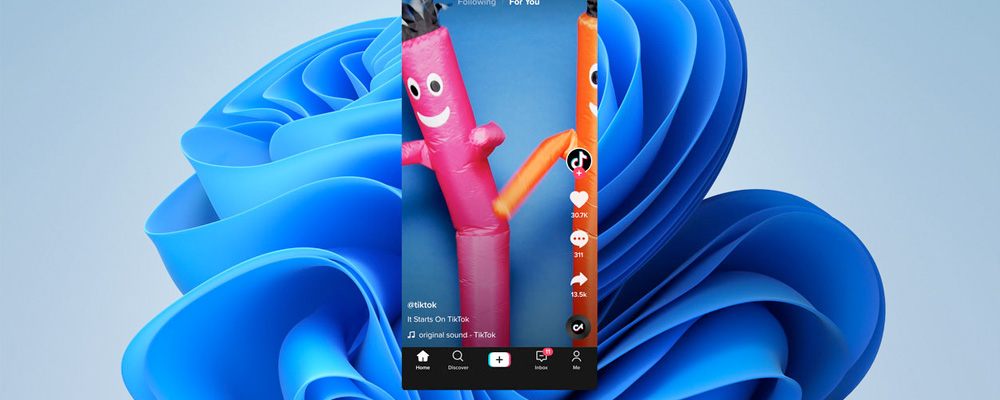 More and more laptops include touch screens among their features and we must not forget that even Microsoft has tablets that work with Windows. The result of this is, without a doubt, an improvement in the use of the finger as a tool to navigate through all the Windows 11 interfaces (something that in Windows 10 could be somewhat crude).
In the case of tablets, Windows 11 has improved to improve the touch navigation experience, adding more space between the taskbar icons and adding gestures (such as those of the mobile) to perform tasks more quickly and intuitively. Additionally, Windows 11 also adds haptics to your stylus, so you can hear and feel vibrations while using it to take notes or draw. That is if we want to use the fingers and the pencil since writing and voice commands have also been introduced throughout the system.
Easier transition between screens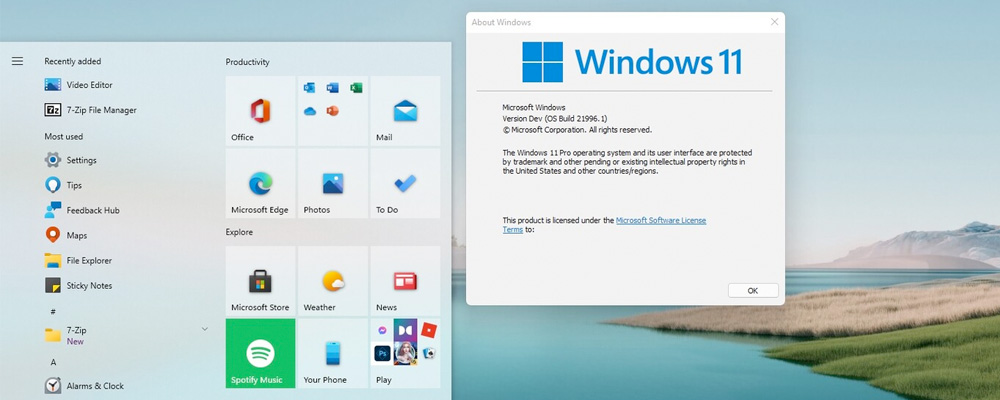 If you work with one or several screens, especially if one of those is a laptop, you will know how tedious it can be to be changing and moving elements from one to another in Windows 10. Well, with Windows 11 this ends thanks to Snap Layouts and Snap Groups. From now on it will be easier to group different sets of windows and apps and move between a desktop and a monitor.
But how exactly does this new system work? What both Snap Layouts and Groups allow us to do is group applications into collections so that they can all be opened and closed at the same time together. A simple example is the Photoshop suite. In addition, derived from this, Windows 11 will allow us to connect and disconnect a screen without losing the location of the windows that we already had open.
Integrated Microsoft Teams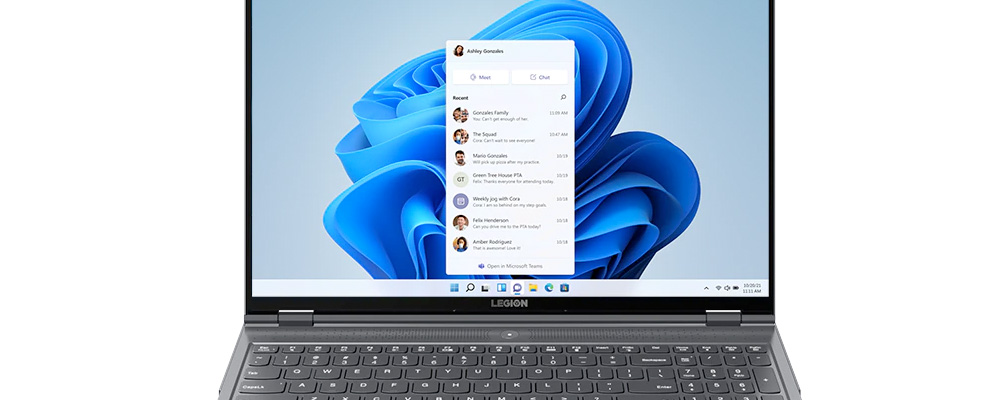 It seems that for many, Microsoft included, telecommuting has come to stay. And is that with Windows 11 we will have the Microsoft Teams application fully incorporated directly into the taskbar. If you are a regular user of this tool, you will be happy to know that it has also received its corresponding redesign, facilitating access to many of its functions, especially video calls.
More widgets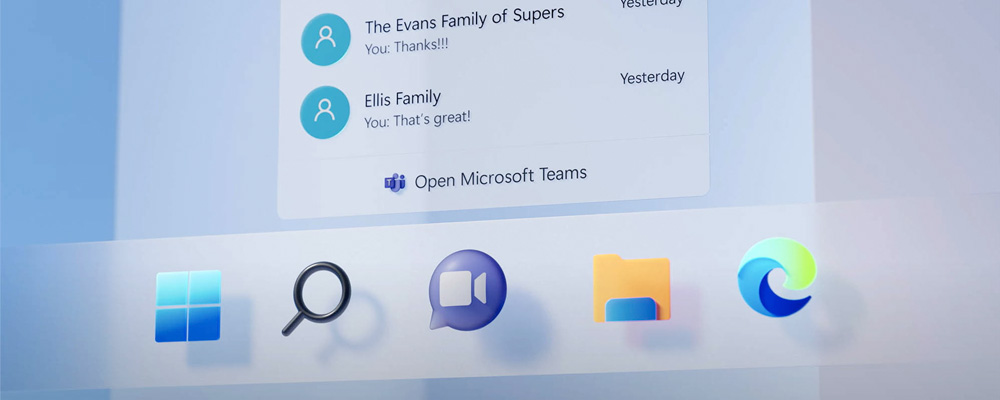 Yes, you can also have widgets on your computer screen (not only on your smartphone). And it is that although these already existed in previous versions of Windows, in Windows 11 they have received a slight (but forceful) facelift.
From now on the widgets will be activated from the taskbar, and will allow you to see at a glance all kinds of information about the weather, news, actions and much more. Windows (or rather your artificial intelligence) will be in charge of choosing for you which widgets and what information to show you.
For gaming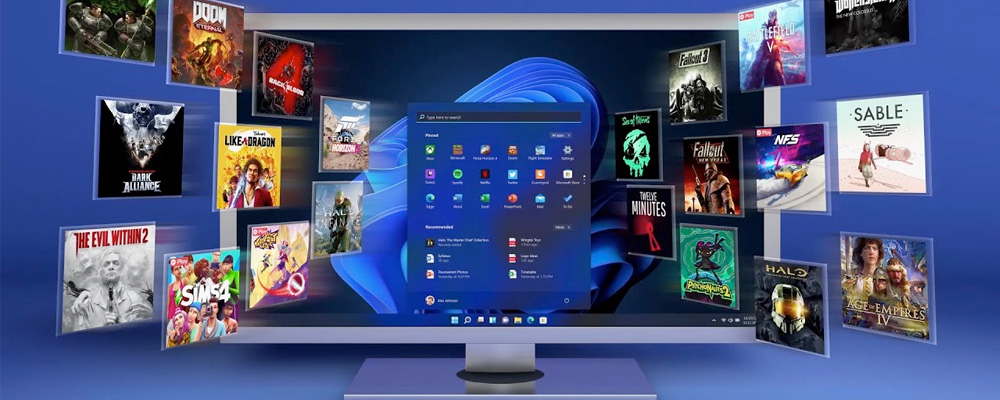 Do not forget that all PC gamers use Windows to play their favourite video games. Until now, Microsoft had done nothing to enhance this, but with Windows 11 things change.
Starting with this new update, the operating system will include some Xbox technologies to improve the experience and performance of video games. Some of the most notable improvements are Auto HDR (which improves lighting and contrast) and DirectStorage (to download and install games faster).
With this, Microsoft bets in a very clear and obvious way towards the integration of PC video games and Xbox consoles by Microsoft with the aim of creating a single shared video game catalogue.
What requirements does Windows 11 have?
Did you like everything that the new Windows 11 brings? The U.S. too. So if you are thinking of downloading it in a hurry to your computer, stop first to check if it meets the minimum specifications :
| | |
| --- | --- |
| Processor | 1 GHz or more with 2 or more 64-bit cores |
| RAM | 4 GB RAM |
| Physical Memory | 64GB or larger storage device |
| Graphics card | DirectX 12 or later compatible |
| Screen | The screen of more than 9 ″ and 720p resolution |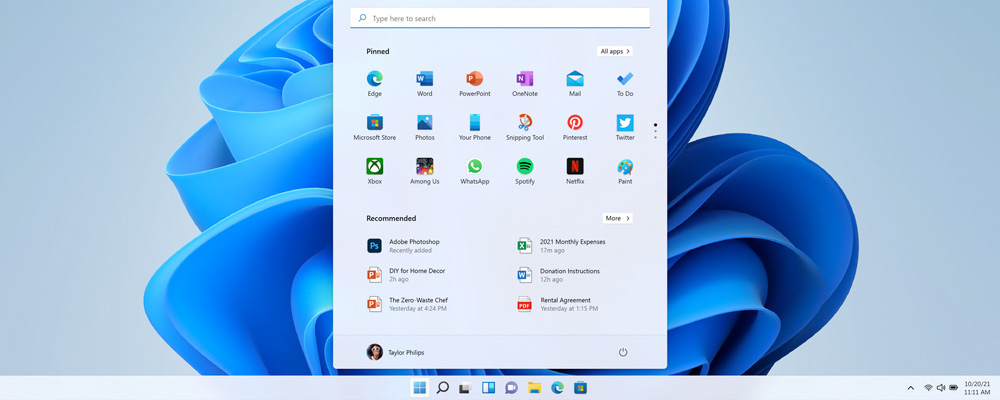 If you are not sure how you can check this, visit Microsoft's page on Windows 11. There you can download a program that will tell you if your computer is compatible with this new operating system update. If your computer does not meet the requirements but you want to jump to the new Microsoft OS, you will surely find a laptop compatible with Windows 11 at a good price.
Windows 11 FAQ
You may still have some questions about Windows 11, it is normal. That is why we have compiled for you some of the most frequent questions from users about this update compared to the previous one.
What does the end of support for Windows 10 mean for Microsoft?
As with Windows 7 in January 2020, Microsoft will withdraw active support for Windows 10 in 2025. You will be able to continue using the software, but you will not receive any more security updates. Nor will new features be added to the software.
Will I have to switch to Windows 11?
Probably not. Many people still use Windows 7 and 8 on their computers and have never upgraded to Windows 10. However, it is best to use the most up-to-date software to obtain security updates.
Will the Windows 11 update be completely free?
Yes. Free updates for eligible Windows 10 computers will be available once Microsoft releases Windows 11. If you still have Windows 7 but want to upgrade to Windows 11, you will need to upgrade to Windows 10 first in order to do so.